Regular price
$26.99
Sale price
$17.69
Unit price
per
Sale
Sold out
We've found the perfect combination of herbal plants to create a salve that will bring moisturizing and healing to your skin and body.
Plantain, Plantago major. is a magnificent plant that has wonderful healing properties and is loaded with vitamins and minerals. Plantain is anti-inflammatory, astringent and anti-microbial with excellent healing properties.
It has historically been used throughout the years for soothing inflammation and as a poultice for the treatment of Bee stings, Wasp stings, Mosquito bites, other bug bites, Poison ivy/poison oak/sumac, Eczema, Psoriasis,  and Sunburns.
Jewelweed, Impatiens capensis, has been used by a number of different Native American tribes, most notably those living in Appalachia, for many years to alleviate the irritating effects of poison ivy and stinging nettle.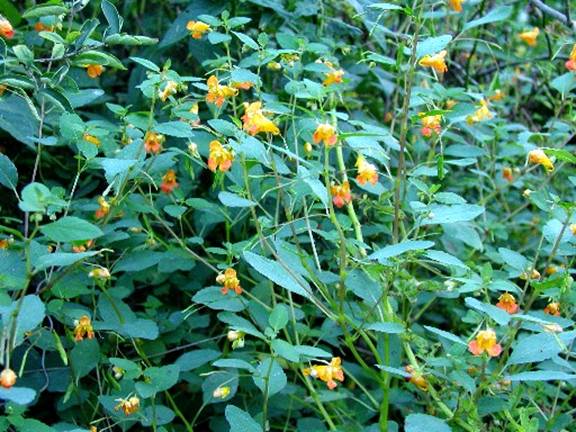 A study from 2012 documented jewelweed's efficacy as an external treatment, finding that, "Jewelweed mash was effective in reducing poison ivy dermatitis, supporting ethnobotanical use." 
Farmer's Premium Plantain and Jewelweed Salve also contains beeswax so that it can also be used as an all-purpose moisturizer and lip balm.  It's great for moisturizing dry hands.
Our Premium, All-Natural Plantain & Jewelweed Salve is made of freshly picked, washed and dried broad leaf plantain and jewelweed leaves. Each leaf is harvested without the use of pesticides or chemicals. The plants go through a washing and drying process within an hour of harvesting.  They are then allowed to sit in olive oil for a period of time to create an infused oil that is easily added to melted beeswax, ready for application to skin.
Note: Please check ingredients listed to make sure that you have no known sensitivity to them.

Ingredients: Plantain and Jewelweed Infused Olive Oil, Beeswax

Disclaimer:
These statements have not been evaluated by the FDA. The information on this page is not intended to prevent, diagnose, treat, or cure any disease. Please see your doctor for health-related advice. All of the information provided about the herbs used is for educational purposes only.
Share
View full details